All Saint's Church Warlingham Surrey
Confirmation
CONFIRMATION
"God has called you by name and made you his own"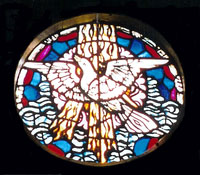 Confirmation services are held locally each year, when candidates renew their Baptismal vows before a Bishop.
Candidates should be aged 10 years or over and are instructed in basic Christian doctrine; the use of scripture; and the practice of public worship and private prayer.
Instruction also includes the implications of Christian belief for personal behaviour and morality.