All Saint's Church Warlingham Surrey
Baptisms and Christenings
BAPTISMS
"We welcome them in the name of the Lord"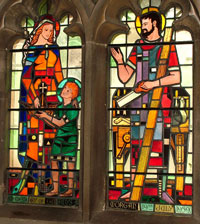 WHAT IS BAPTISM?
The admission of a person of any age into the church.
The beginning of a journey with God which continues for the rest of their life.
Godparents:
When a child is baptised, Godparents are appointed to make vows on behalf of the child. Boys usually have two godfathers and one godmother and girls two godmothers and one godfather.
Church of England information on Baptism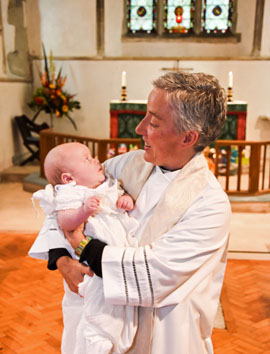 WHAT HAPPENS?
During a service, the candidate is
Signed with the sign of the cross
Given a Christian name
Symbolically cleansed with water
Given a candle to represent the light of Christ
WHEN?
HOW TO ARRANGE
Contact
Revd Michelle Edmonds

Enquiries for Banns, Baptisms, Marriages and Blessings can be made in person at the Parish Office in the Church Hall, Warlingham Green, on Saturday mornings from 10am - 11am.