All Saint's Church Warlingham Surrey
Friends of All Saint's
Friends of All Saints'
are proud to help to preserve this ancient church, dating back to 1250, for the benefit of the local community and for future generations.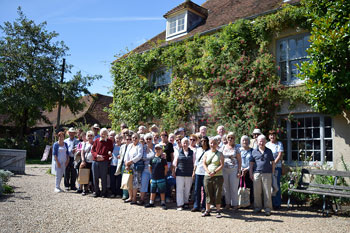 August 2019 - wonderful visit to Charleston Farmhouse, East Sussex, home of artist Virginia Bell
The Friends of All Saints'
Each year the Friends support the Parochial Church Council by raising funds for items needed by the church and churchyard that otherwise might not be possible. Over recent years, these have included replacing hymn books, purchasing upholstered chairs, upgrading noticeboards, and in the churchyard, erecting a shed and providing a gate, maintenance tools and equipment. Many local residents hold the church and churchyard in special regard and are pleased to assist in its preservation as Friends. They may also live further afield, having moved from the area or been guests at memorable baptisms and weddings or are relatives and friends who tend the graves of loved ones.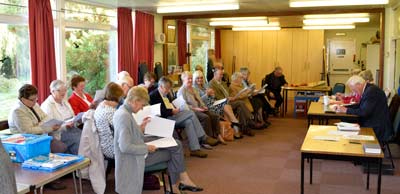 Friends receive two newsletters a year with information on current projects and church diary events and there is also an annual social event, usually held in the Summer. Everyone is warmly invited to join. To find out more contact the Membership Secretary or fill in an application form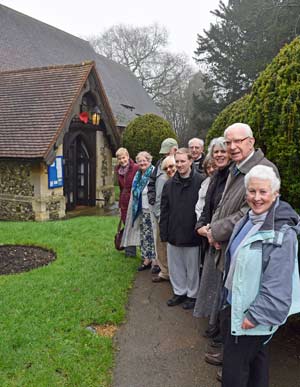 Admiring the new lights provided by the Friends of All Saints'