All Saint's Church Warlingham
Home Page
It would be lovely to see you over Christmas, here are the times and dates of special services - everybody is welcome!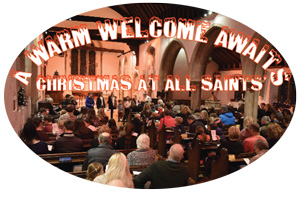 December 2018
Saturday 1st 11am Pinks Funeral Director's Memorial Service
Sunday 2nd 6pm Advent Carol Service with Churches Together in Warlingham
Saturday 8th 11am Rowland Brothers Funeral Directors Light a Candle
Saturday 22nd 6pm Big Christmas Sing in Warlingham Church Hall - details to follow
Sunday 23rd 6pm 9 Lessons and Carols
Monday 24th 4pm Christingle
Monday 24th 11.30pm Midnight Christmas Eucharist
Tuesday 25th 9.30am Family Eucharist for Christmas Day

Regular Church Services

Sunday

9:30am  Parish Communion & children's
Sunday Club
9:30am  All Age Communion (2nd Sunday)
6:00pm  Choral Evensong (1st Sunday)
Wednesday

10:00am  Holy Communion
"From the moment I arrived there was
a warm welcoming atmosphere,
smiling faces, friendliness and
helpful support for one another".
Contact
Team Rector: Reverend Michelle Edmonds

01883 623011
Team Vicar: Reverend James Ashton
01883 624125 m: 07948 248030
Could you be our Scrabble star?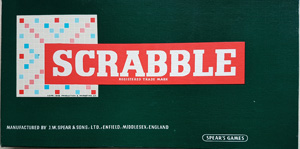 We would love to get an informal Scrabble group going at All Saints' Warlingham and are looking for an organiser. It would be great, as well, to hear from some awesome Scrabblers as well as those who don't know their evrbs from their onuns!
If you are interested in leading or joining the group please contact Richard on 01883 623839 or email rlbransby@btconnect.com to find out more. We would welcome any ideas you have and are thinking Wednesday morning around 11 – 12.30 would be a good time, starting in January.
contact
Protecting your personal data
Thank you for visiting the Home page of All Saints' Warlingham. You may contact us to ask for information about church events, activities or services. If you do so, we will keep your personal data (email address and any other information you may share) securely protected in line with the new General Data Protection Regulation requirements.  Our Privacy notice is available here www.allsaintswarlingham.org.uk/dataprotection.pdf